High Quality, Affordable Seamless Gutter or Eavestrough Installation
Need eavestrough installation or repairs? Classic Roofing has been installing quality eavestroughs in Windsor for more than 30 years. Our seamless gutters & eavestroughs are highly popular with residential and commercial customers throughout Windsor and Essex County.  They are low maintenance, available in a variety of styles and colours that compliment any home. Our seamless gutters are also less expensive than other types of gutter systems.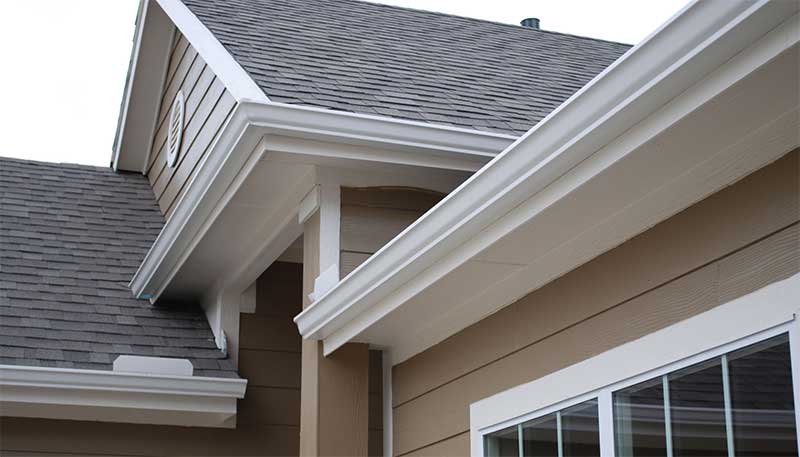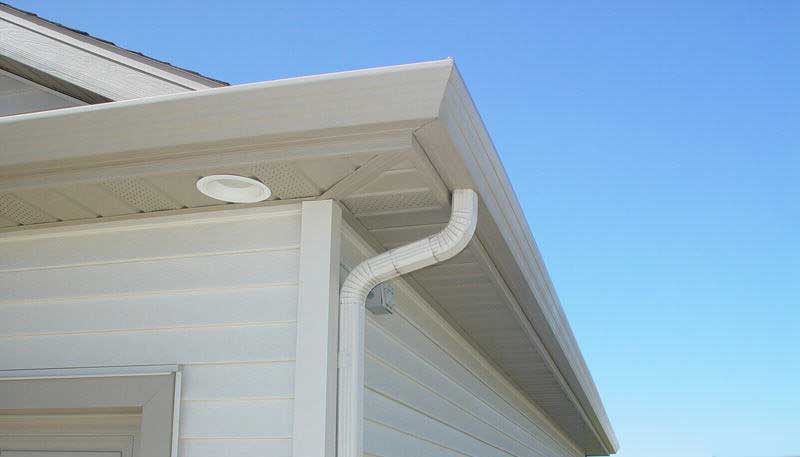 Why Seamless Gutters for Your Windsor, Essex County Home?
Seamless eavestroughs or gutters means no leaks as they are installed as one solid piece.  This helps to reduce the amount of roof runoff, rainwater and melting snow from saturating the soil around your foundation, causing basement flooding.  Seamless gutters also help to protect against the damaging of decks, patios, and other areas around your home's foundation.
At Classic Roofing, we install 5 inch seamless eavestroughs that are attractive and compliment the exterior of any type of home. As we make them on-site, the gutters are customized to specific architectural requirements and colours.
Benefits of Our Seamless Gutter Installations
When it comes to choosing between sectional or seamless gutters, the benefits of seamless gutters far outweigh those of sectional gutters.
Our custom seamless gutters are less costly than other types of gutters.
They are custom made, offering a perfect fit every time.
Seamless gutters are less likely to leak
Low maintenance as seamless gutters have fewer points where debris can build up.
Seamless gutters are longer lasting as there are no joints, seams and other weak points that degrade over time.
More attractive, more uniform and blend in with your home's design.
Seamless gutters had increased value to your home.
Our Service Area
Classic Roofing is proud to offer seamless gutter installation and repair services for Windsor area homes and businesses.  Our service area includes the communities of Lakeshore, Essex, Leamington, Kingsville, Tecumseh, Amherstburg, and LaSalle.
Free Inspection
If you're considering replacing your existing gutters, the first step is to have us come out for a FREE inspection.  This will allow us to evaluate your gutters, answer any of your questions, and provide you with a quote.