Eavestrough & Vinyl Siding Installation / Repairs
At Classic Roofing and Windows, our experts will make sure that the integrity of your roof – and the rest of your home – will not be compromised in vulnerable areas. If the connecting areas between your roof and the structure of your home are weakened or not properly protected, damage can easily occur as a result of weather or pests.
If they can locate an entry point, squirrels, birds, hornets and other insects and small animals will build nests under the soffits. Severe weather can tear at weak shingles, damaged flashing and loose eaves and vents. Leaf and debris build-up can result in ice dams that push into the interior spaces of your roof.
Vinyl Siding and Repair Services Include: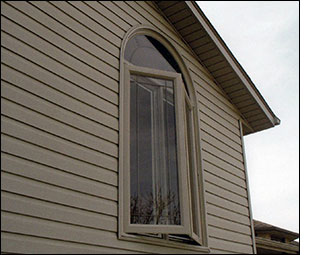 • Soffits – the underside of the roof overhang
• Fascias – the vertical face at the roof edge
• Eavestrough Installation – also known as gutters
• Eavestrough Repairs & Cleaning
• Downspouts
• Gutter Guards
• Soffit Vents
• Roof Vents
• Skylights
• Windows & Doors
• Carpentry
We can offer a wide range of durable vinyl siding products that are low maintenance and are available in a variety of colours and textures. We can help you make the right choices to suit the style of your home.
Full Warranted, Insured, and Trusted

For more than 25 years Classic Roofing & Windows has been homeowners and business operators alike.  Our services, products and employees are fully warranted and insured. Our A+ Rating with the BBB is testament of the quality work we perform for our growing list of customers.
Service Area
Classic Roofing & Windows services the Windsor Essex County region which includes the municipalities of Tecumseh, Amherstburg, Belle River, LaSalle, Essex, Kingsville, Leamington, and Harrow.
Call us today at 519-977-0406 for more information. Schedule a free vinyl siding estimate or consultation today.